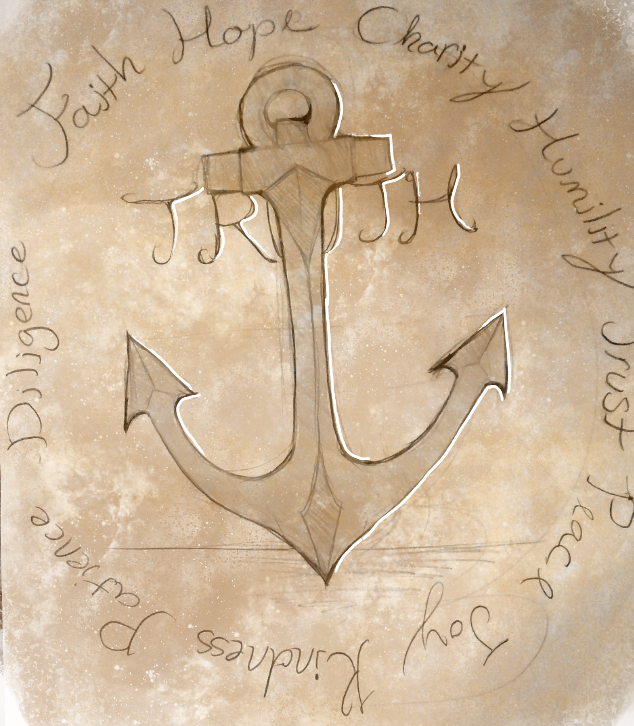 Dear Mother,
It's been a while since I've last written to you. As it stands, I am currently in the majestic Elven home of Rivendell, preparing to journey with a handful of Skalithors best men into the Misty Mountains. There is time yet, however, before we embark, which naturally has lent me more hours than I might ever be comfortable with, to reflect on the thoughts in the distant reaches of my mind.
Lo and behold, when you traverse those dark seas of your soul, you get caught in it's waves. The darkness, the power of them seeming so overwhelming, so consuming... You may gain a certain pleasure even, in feeling the torrent beat away your being, that it becomes like an abusive love affair. In time, you only wish you would be swept under and drowned to be rid of it all. If only it were so easy - then perhaps a coward such as myself could succumb to the abyss that no feeling can ever touch.
There's an anchor, however. It's almost agitating, the way that it tethers you to it; pulling you back up from the darkest reaches of despair. Fight as you might, there is no ocean so vast and so violent that this anchor can't pull you from it's grasp. You are never so lost in it's depths that it can't find you. Even if you are forced to the bottom, it's heavier still, and it will meet you and drag you up time and time again. Whether or not we see it, or feel it, it exists constantly.
This anchor is friendship. The steel it's forged with is something greater; charity, love, commitment, humility, hope, faith - everything that the darkness fears. The rope that binds it to the ship is a bond that cannot be broken, frayed, or cut by any evil. Once we've established that bond, it is eternal. The ship itself is something far greater than we will ever be able to fully comprehend, and has traversed more seas than we will ever know. Across the hull of this ship, you will find Truth written.
I've learned recently that no man at all times is happy. We are perceiving creatures; we must let ourselves feel the ebb and the flow of the tide. If we fight those adverse currents, we will be taken by them. We can however, in those moments of harshness, learn and let ourselves be shaped in the way that stone does not argue against the tides that bring it's character about with time. We will, with patience, know empathy, and understanding, and gain wisdom. We will grow stronger, as the weakest parts of us are gnawed away as limestone, until all that's left is a pillar of marble.
Therefore, let yourself feel the pains of life and not be consumed, but rather, when Truth comes, let it take you back to the surface and
breath
. We are here still.
-Tarvhos Bartholomaus